The Studio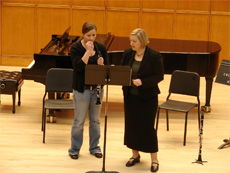 I am honored to be the clarinet professor at The Ohio State University and part of the vibrant and creative atmosphere in the OSU Shool of Music. OSU has a long-standing reputation in the clarinet field with a strong and successful record of job placement in performance and educational venues including universities, orchestral and chamber positions both nationally and internationally. I am pleased to be a part of this rich clarinet tradition and am passionately devoted to my career as an artist and teacher of the clarinet.
This area of my website is designed to provide insight regarding my style and approach to teaching as well as to answer questions regarding auditions, audition repertoire and admissions.
Teaching Philosophy
As a teacher, my goal is to individualize the instruction for my students so that they will succeed in the music field and truly meet their utmost potential as an artist. My ultimate goal for my students is for them to successfully communicate their musical thoughts and ideas. I believe my greatest challenge is to prepare my clarinet students to thrive in all facets of clarinet performance and provide them with a strong technical, tonal, and musical foundation so that they will emerge as a complete clarinetist and will be prepared to undertake any musical challenge whether it be as a soloist, orchestral, or chamber musician.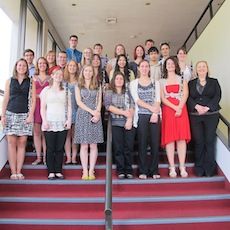 My performing and teaching share a symbiotic relationship and my professional activities as a performer contribute to the success of my students. As an active soloist, chamber/orchestral musician and recording artist, I am well equipped to meet the needs of my students who aspire to become successful leaders in the professional music world. Further, my goal is to provide an encouraging atmosphere where my students will learn and thrive as artists and human beings. I also am dedicated to providing superb mentorship to my students while they are at OSU and throughout their careers. I am committed to cultivating a studio of clarinetists who are not only exceptionally talented, but are supportive of their colleagues and are passionate about playing the clarinet!